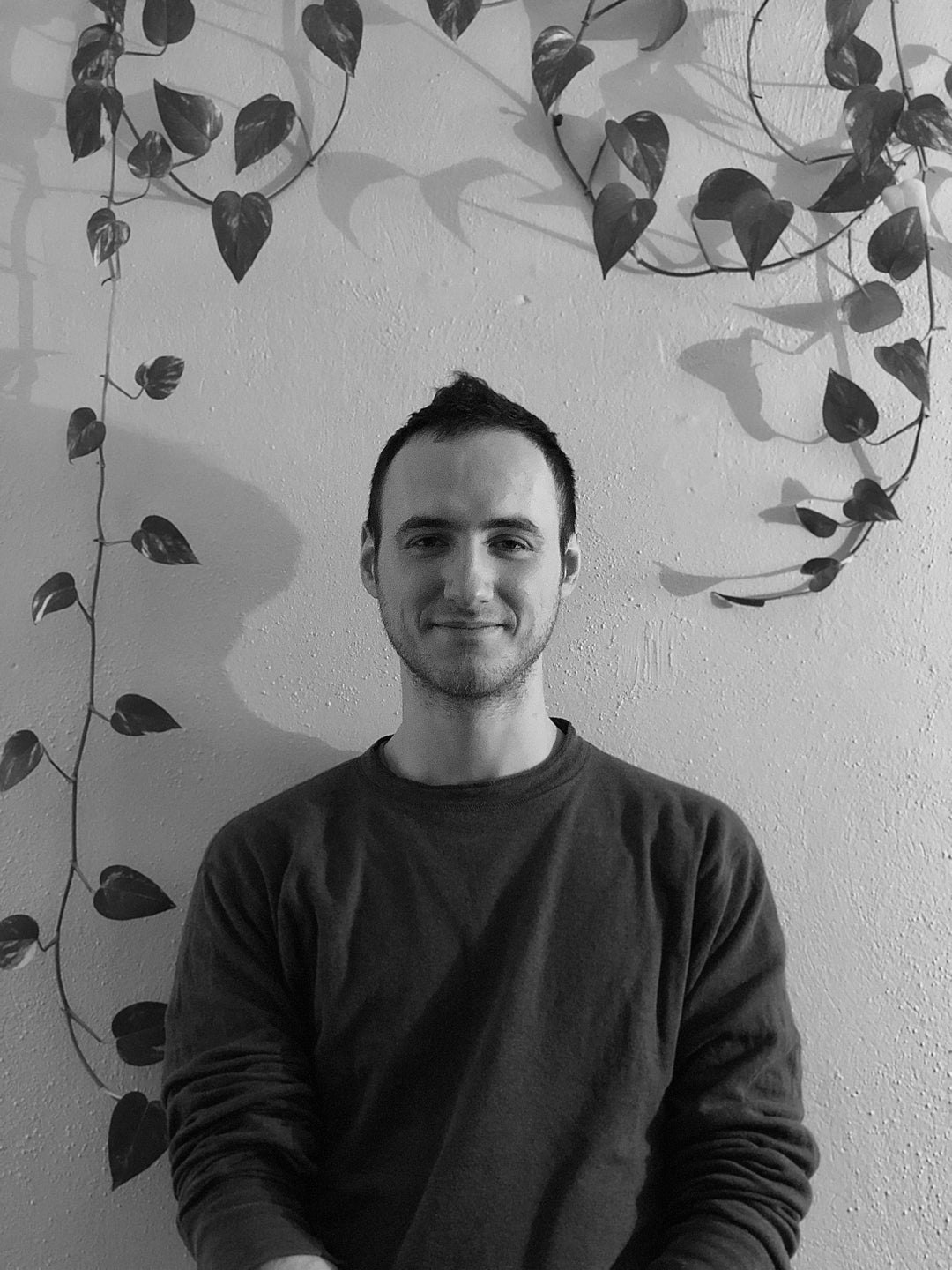 My Story
My name is Sennin, I live in Berkshire County, Western Massachusetts. I started out back in 2012 twisting copper wire around tumbled gemstones. It became an obsession and I quickly progressed on to using silver wire and faceted gemstones. At that time I was a full time student, so spending large sums of money on jewelry making equipment was out of reach. After I finished my degree I decided I wanted to pursue this newfound passion instead of a career in environmental science. I took an introductory jewelry making course and learned some of the basics of fabrication and gem setting. Initially it was slow moving, I was working full time trying to save money for tools and equipment. Jewelry making tools, materials, and equipment are very expensive. Once I owned the essentials required for fabrication and gem setting I took a leap of faith to start making jewelry full time. This was very difficult in the beginning but I learned how to market and sell my work online and enough sales to support myself started coming in organically.
Since I started full time in 2016 I have made immense progress which has enabled me to meet my goals as an artist and maker! All the techniques and methods I employ now were from my own research and development. I use a significant amount of custom made tools to set gems and finish rings to such a high standard.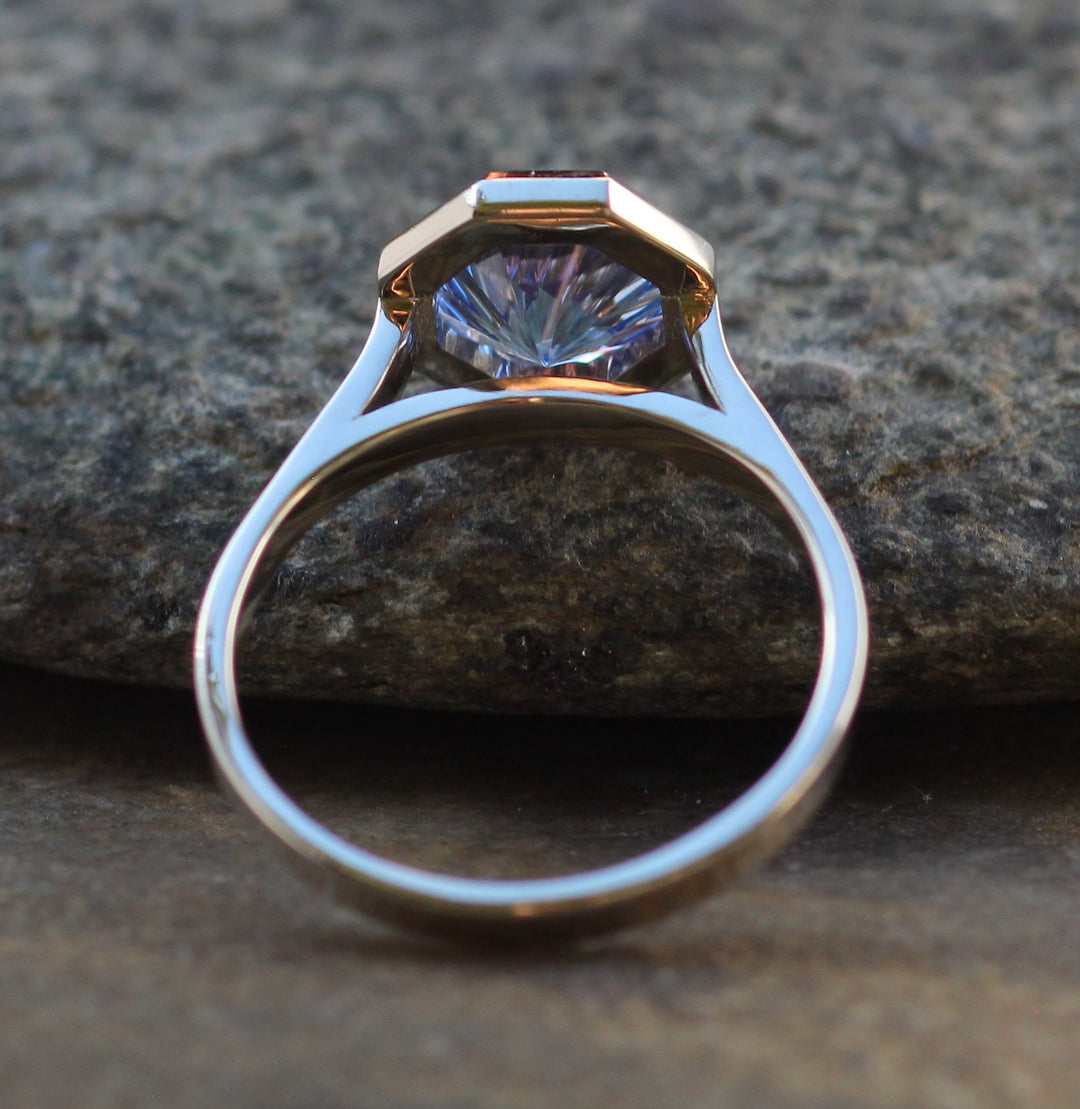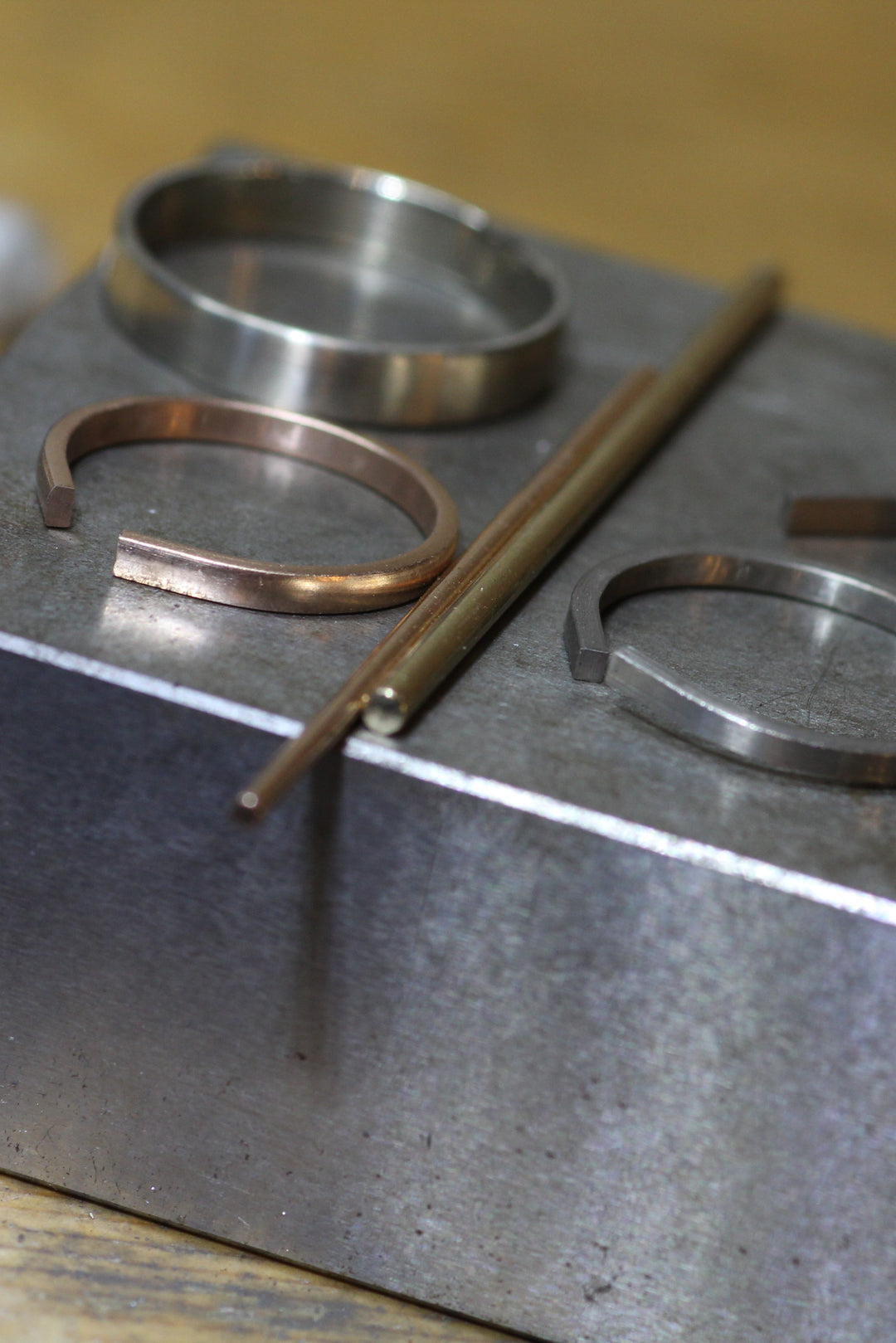 As an artist I am also a world citizen and I have a commitment to sustainability. As consumers (especially here in the US) we produce an enormous amount of waste. I do my best to be conscious as a maker and a consumer. I buy organic, Non-GMO produce and groceries, cook at home as much as and possible do my best to support local farmers and producers. A big challenge we face today is waste produced by industrial scale manufacturing and subsequent packaging and shipping of goods. Manufacturing hubs and waste associated with them are often dictated by geopolitics and capitalism (lowest price & no environmental regulation). Transportation and packaging waste is frequently attributed to government policy or shipping insurance compliance standards. Often, sorted and cleaned recycling from packaging and shipping waste doesn't end up getting recycled. Policy and taxpayer dollars should subsidize mandatory domestic recycling programs & education to ensure less landfill and ocean pollution. Currently most recycling is governed by capitalism and dictated by overseas buyers as recycling domestically costs a lot of money (large corporations profits at stake no less). Without a doubt, we have a lot of work to do. I purchase SCS recycled metals for my work. This means the gold, silver or platinum contains a majority of post-consumer recycled metal. Gold, silver & platinum are recycled here in the US! I even send my dust and filings in for recycling!
In 2019 I started faceting my own gemstones. Sourcing my own gemstone rough allows for more transparency in the industry. Removing an industrial cutting house from the equation allows me to make more ethical and sustainable choices for my business and my clients. This also means I can really focus on my craft and make one of a kind work! If ethics and sustainability is among your top considerations when making a jewelry purchase from me, buy a solitaire ring with one of my hand cut gemstones and no accent gems. In most instances I can trace the uncut gem back to a specific site. Buying rough gems in smaller batches from the source typically means small artisanal mining areas and life changing amounts of money for the surrounding communities. Small accent gems and diamonds are very hard to trace and are usually faceted in large factory type environments in east or central Asia. Faceting my own gems has added a new level of fulfillment and involvement in my work.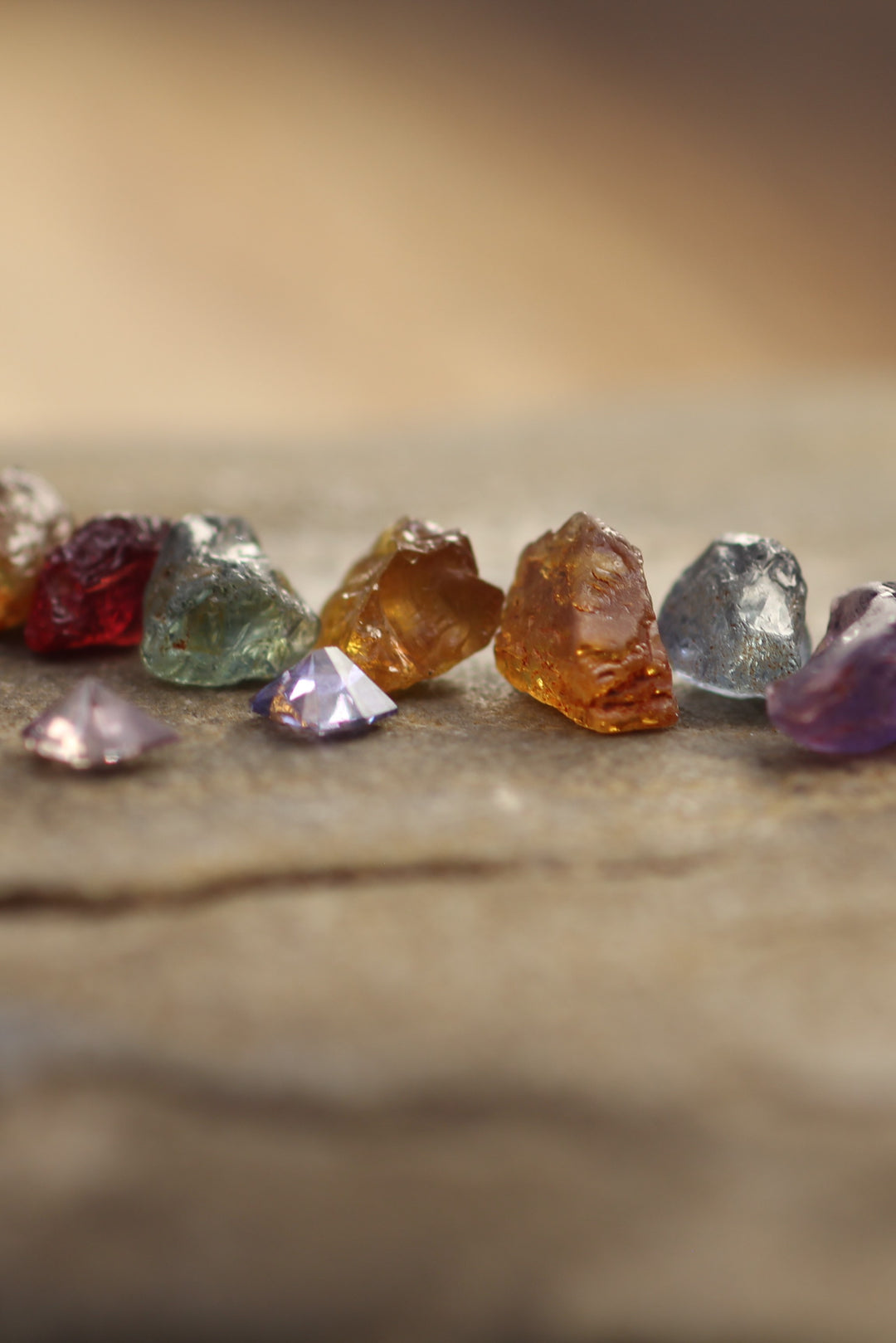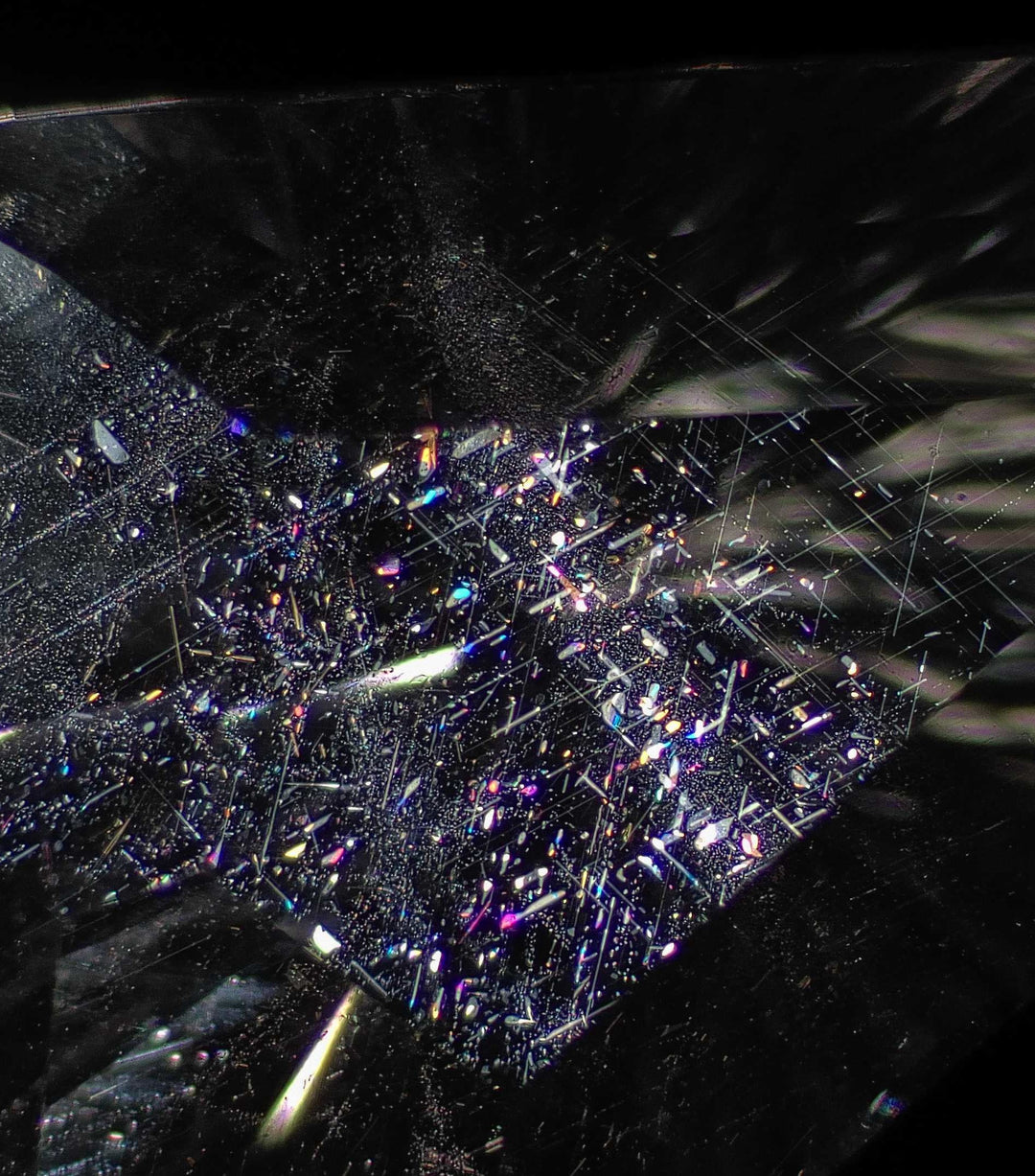 What is my long term plan?
I wish to take my gemology studies and inclusion identification to the next level. In the next 10-15 years I would like to conduct multiple field expeditions. At each site I visit I would like to collect a variety of different qualities of gem samples, conduct a geologic survey of the area and document the local miners and their communities. Select samples will be faceted or portrait cut so the range of inclusions can be analyzed, catalogued and 3D imaged. These samples will not be sold and the data will be assembled for publication. The data yielded will be made public to help current and future gemologists identify gems from these specific sites based on the inclusions and other supporting data. Gem sources are never permanent, at some point they stop producing so having in depth data on each site is invaluable. Ultimately I would like to use the data I'm collecting for a doctoral thesis.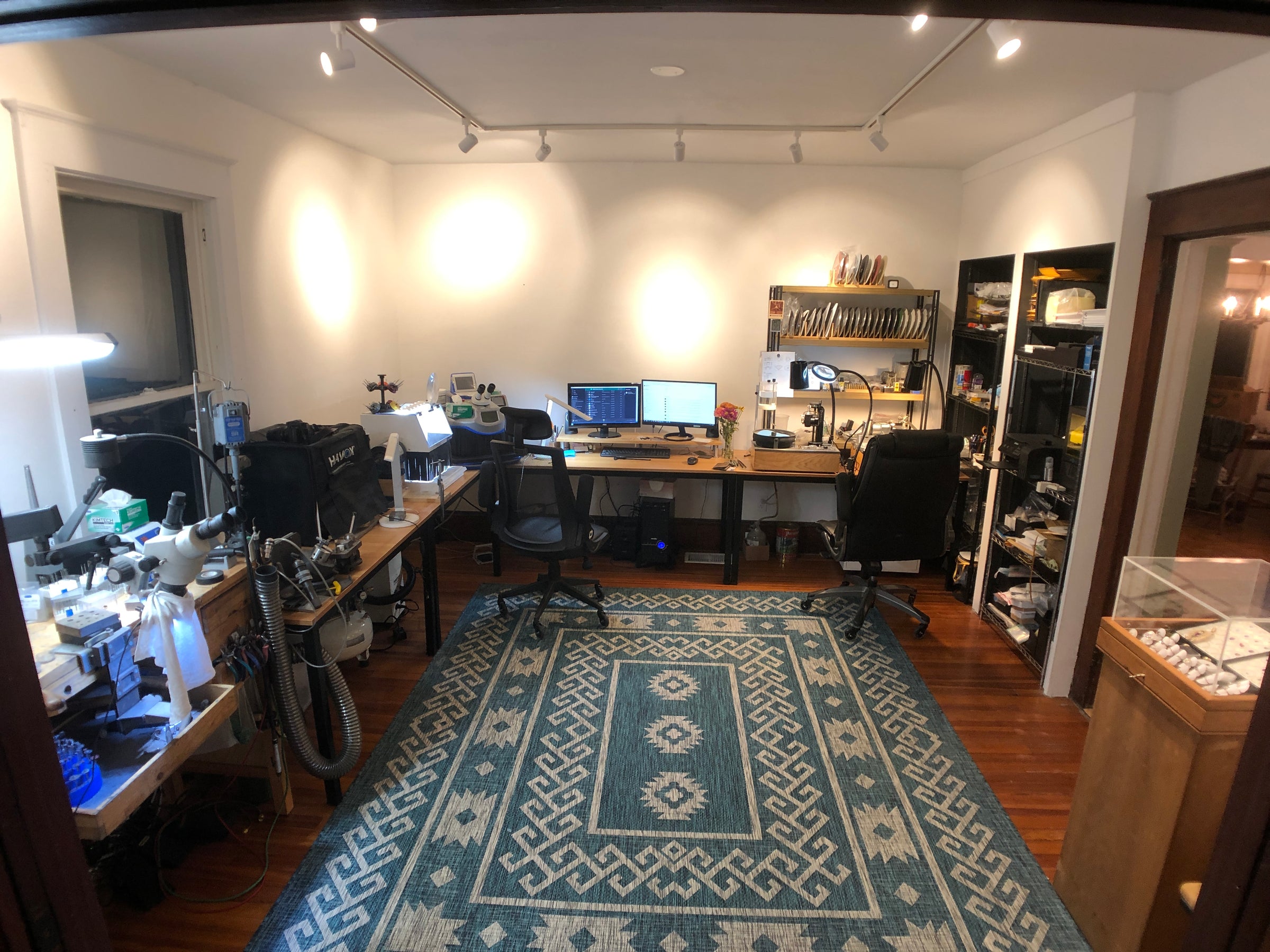 Proudly Handmade in Great Barrington, Massachusetts!
Here are some photos of some works in progress, my workshop and general snapshots from my life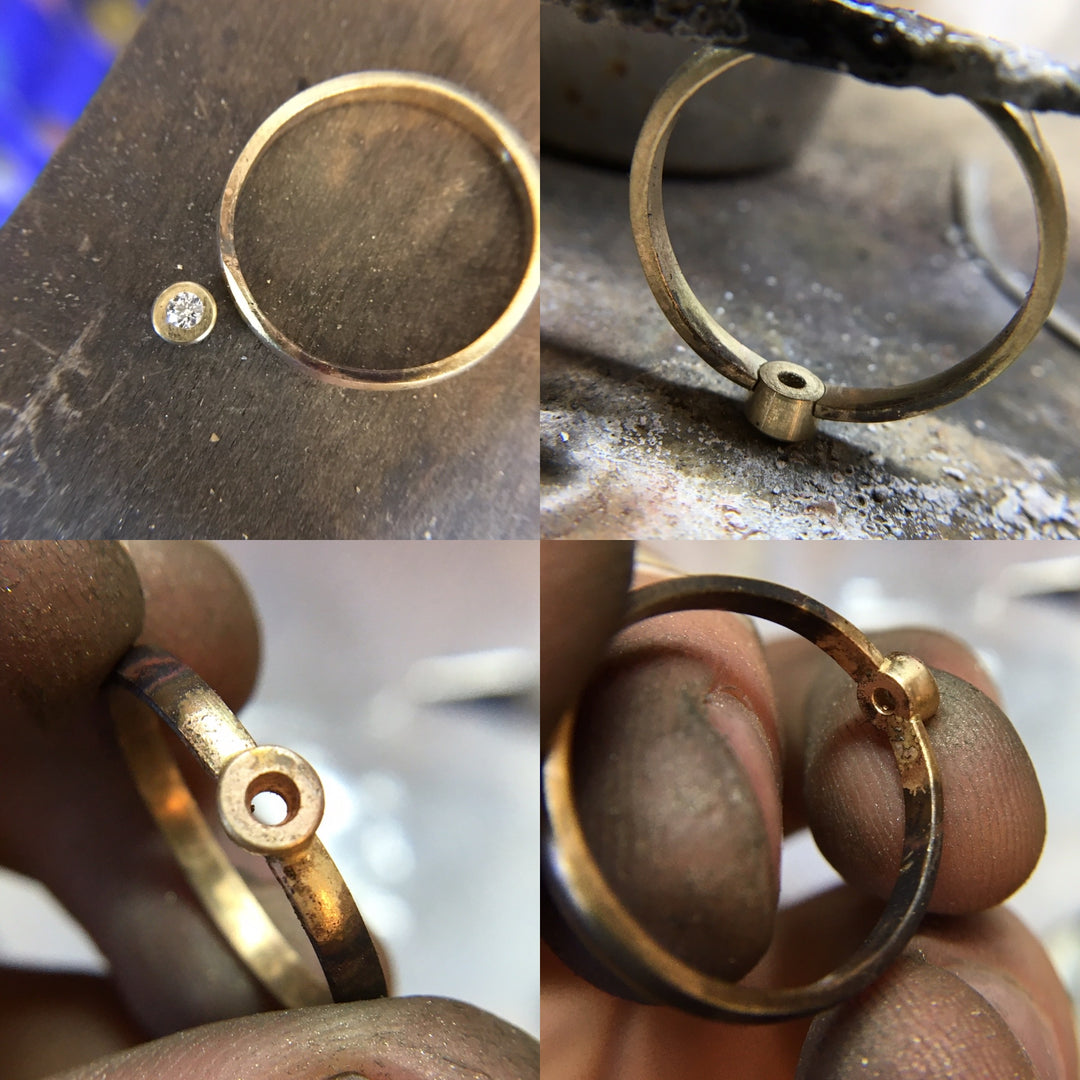 Diamond and yellow gold simple bezel ring in the making
Color change sapphire ring ready to be set & finished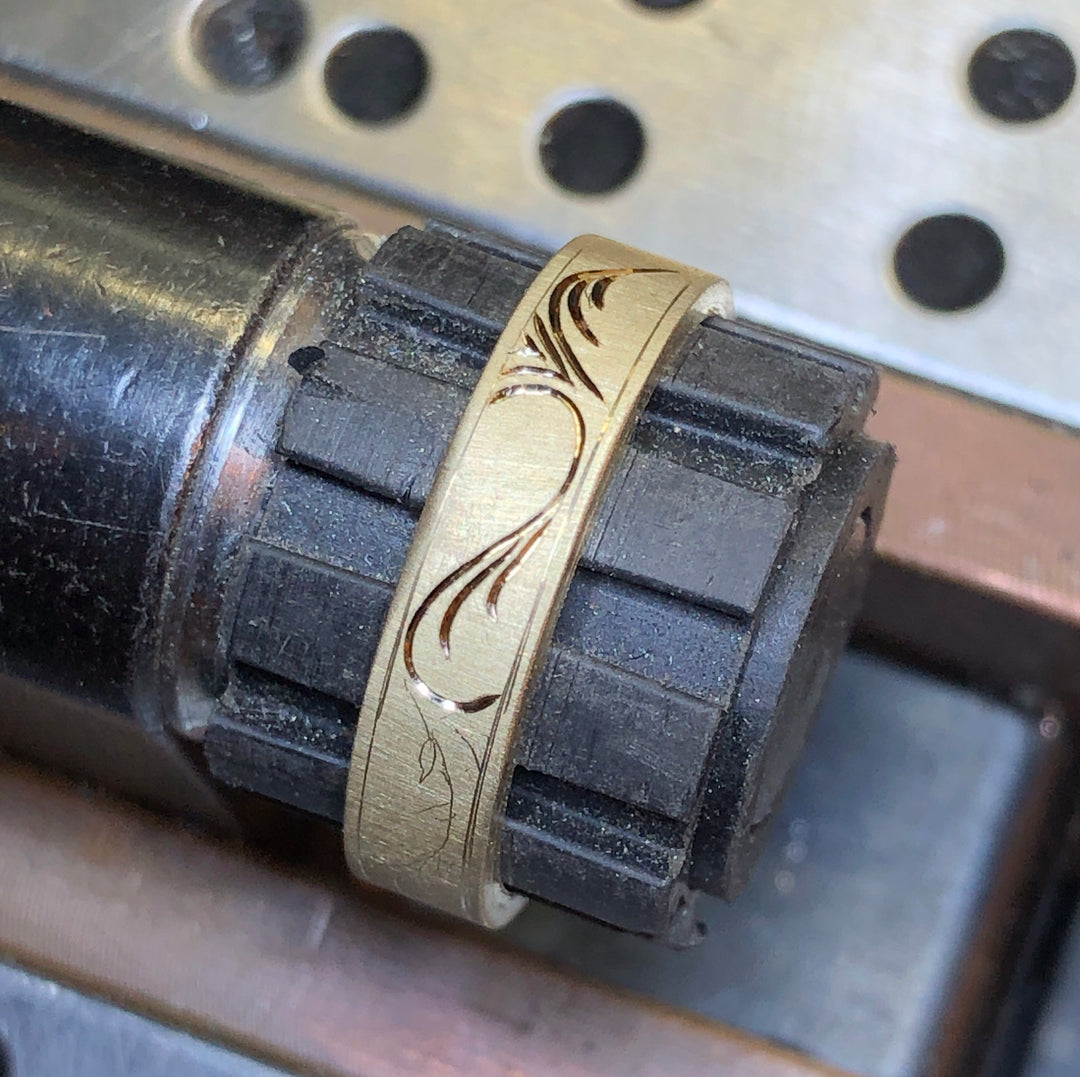 Hand engraving in process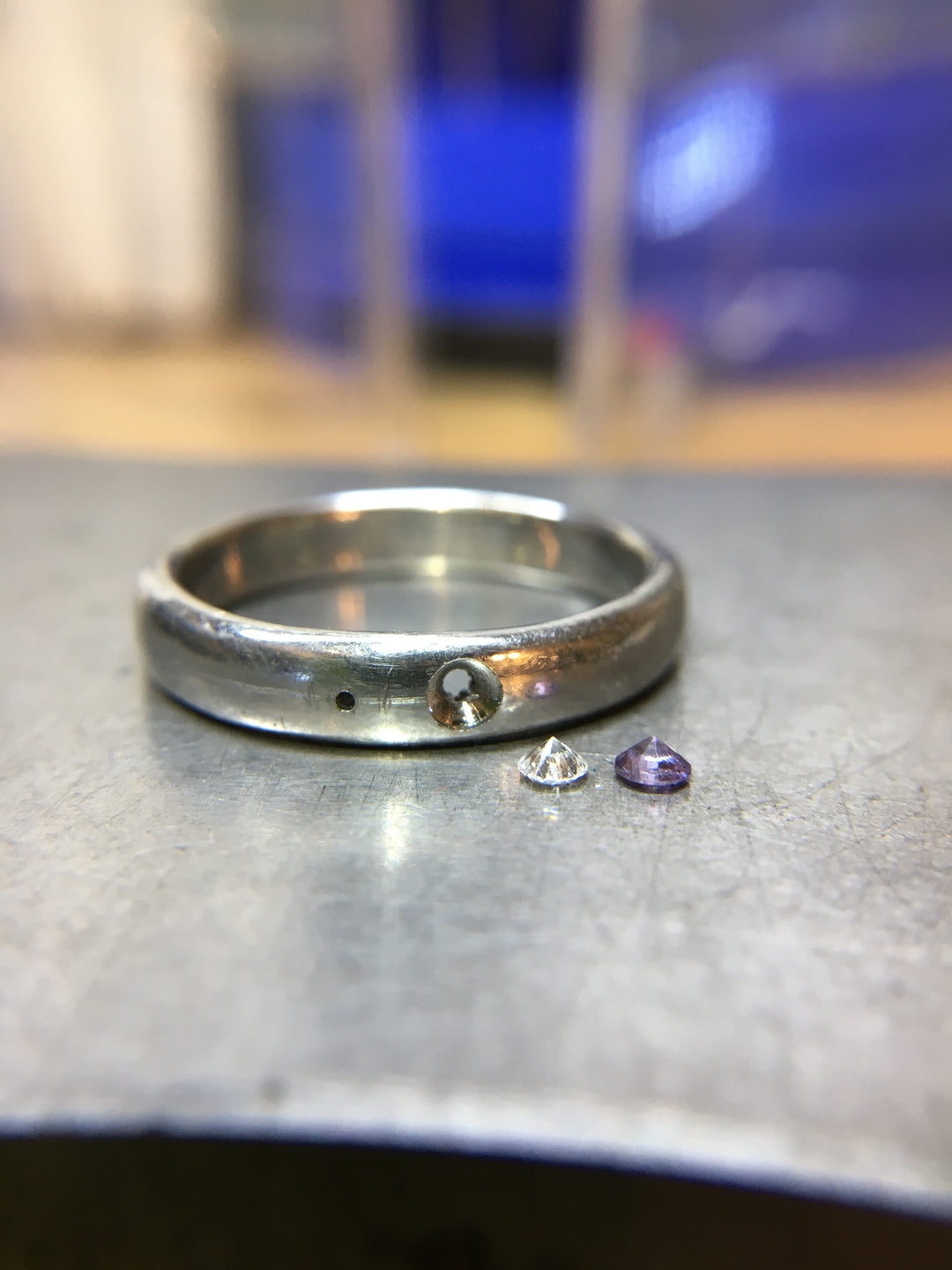 Custom cut purple sapphire and Candian diamond platinum ring in the making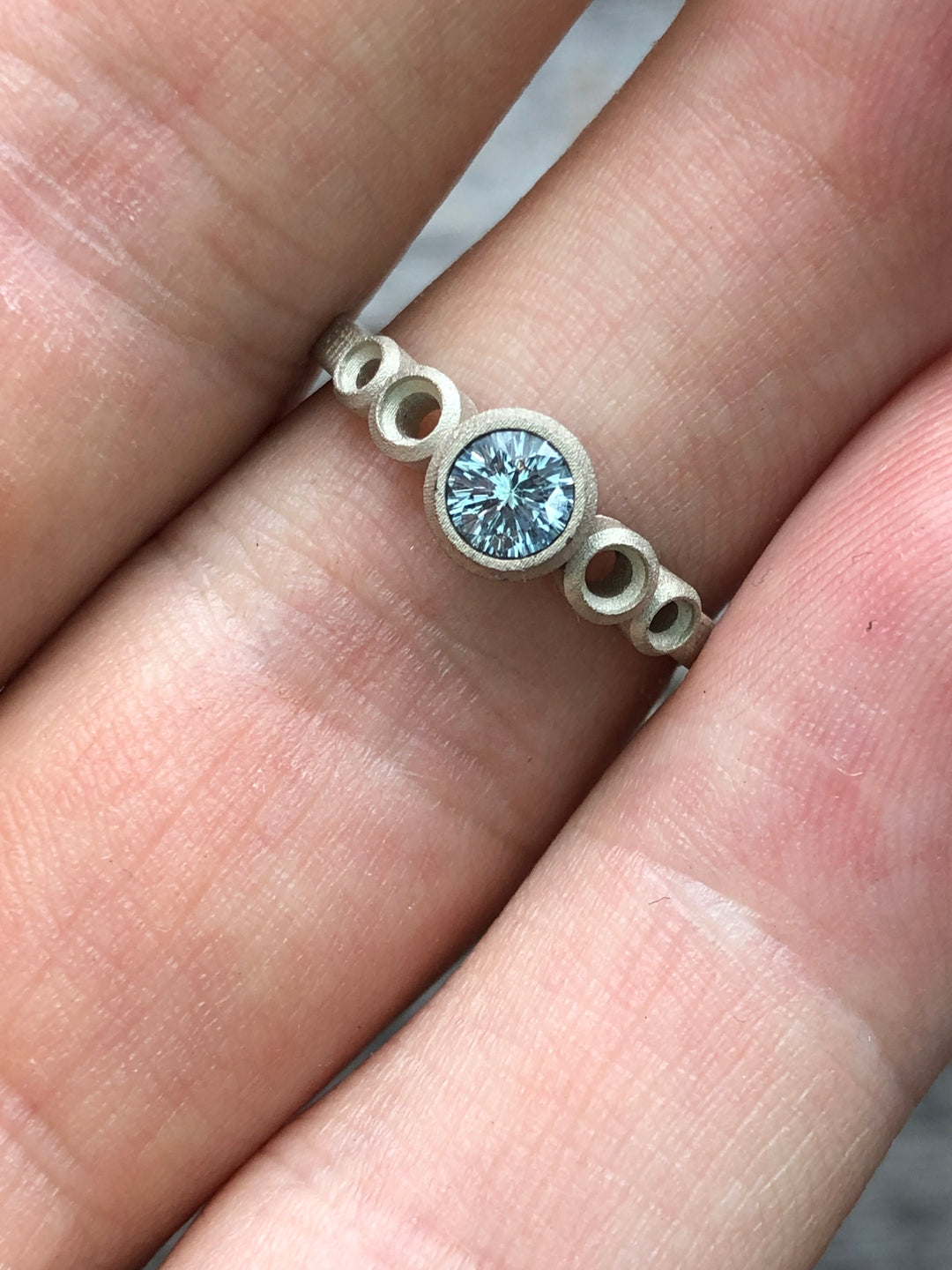 Making progress on this Montana sapphire multi bezel ring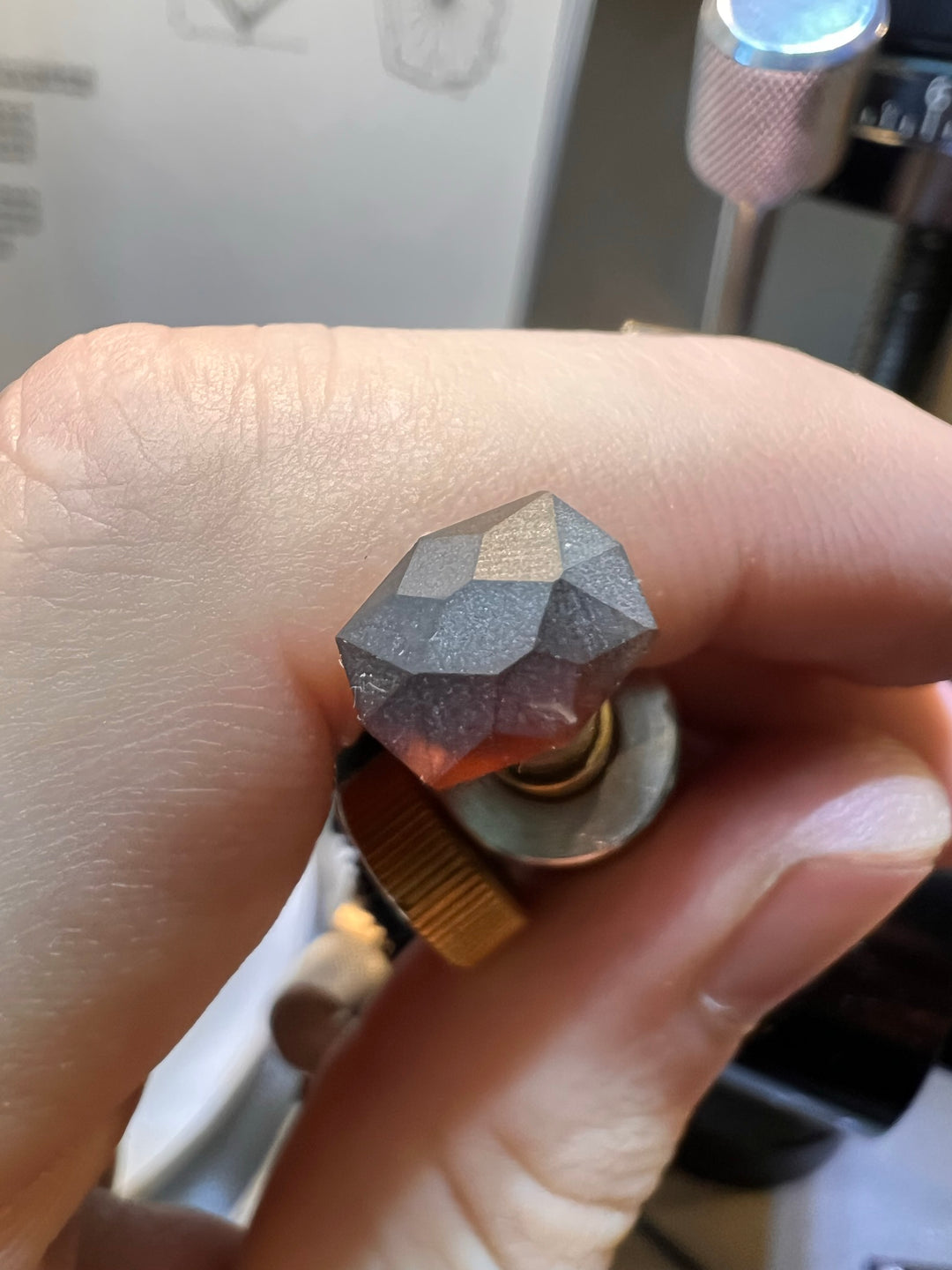 A very unique orange sapphire in the making.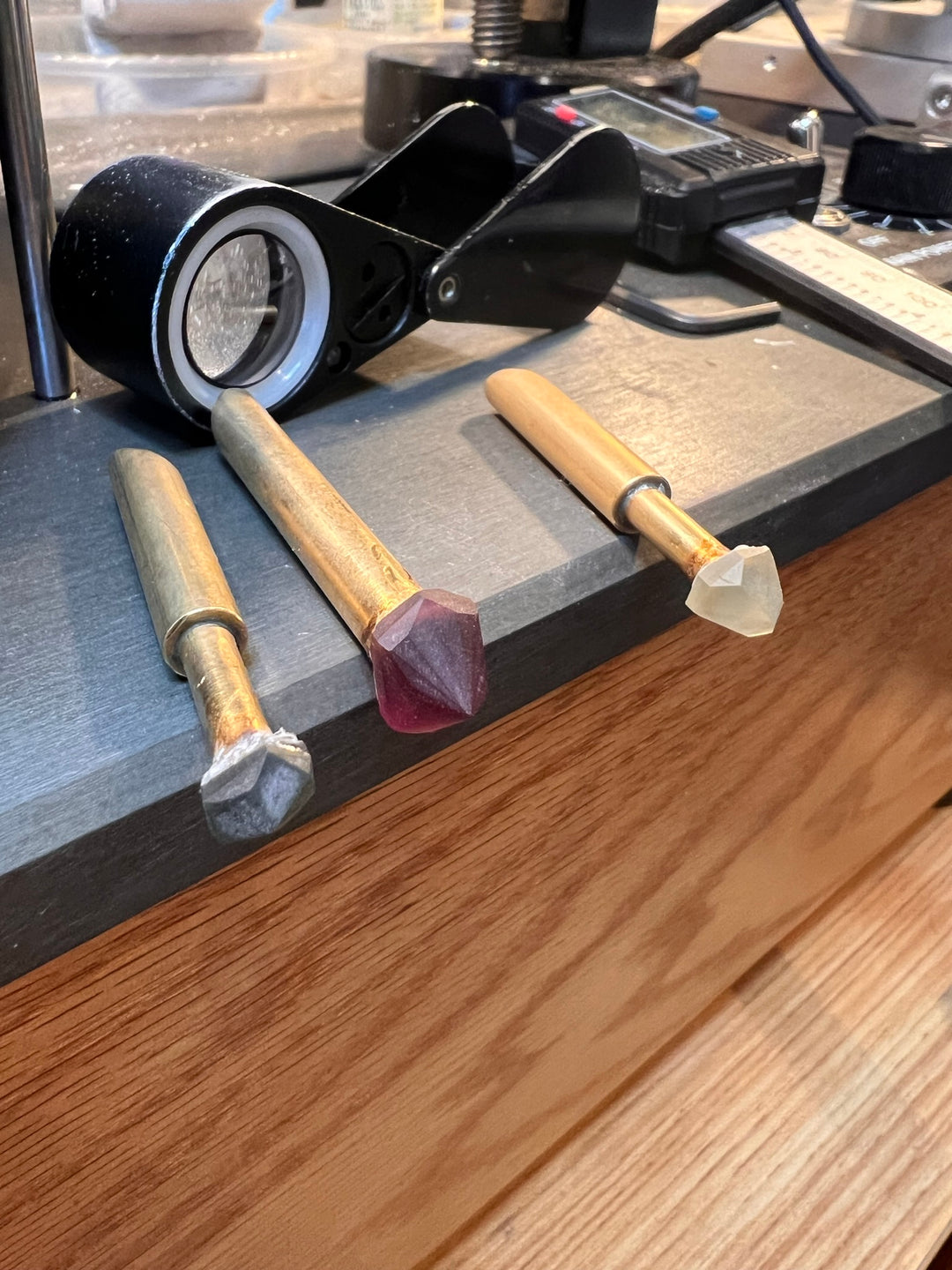 A small batch of sapphires and & a garnet in the works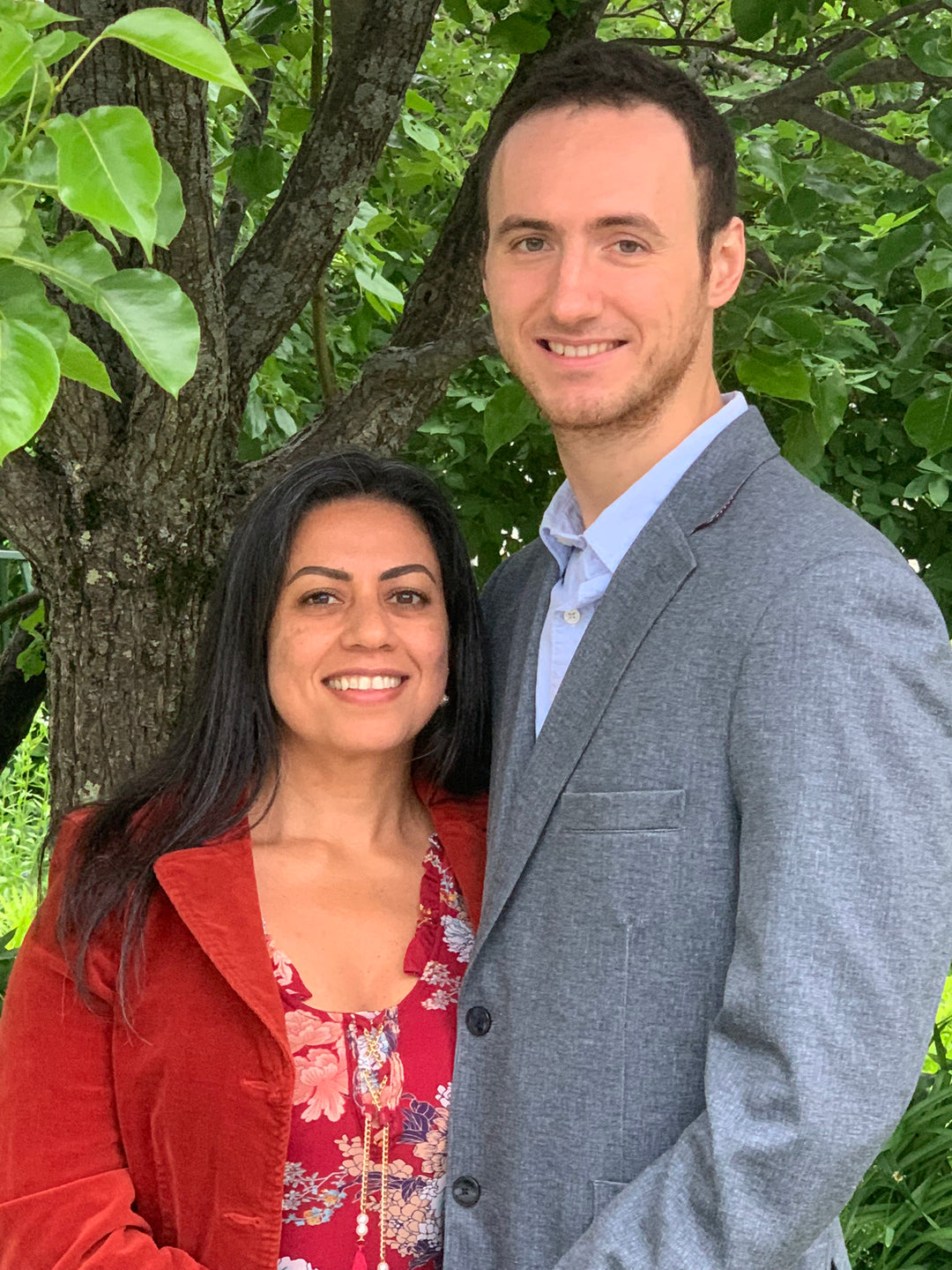 Luzita & I 🤍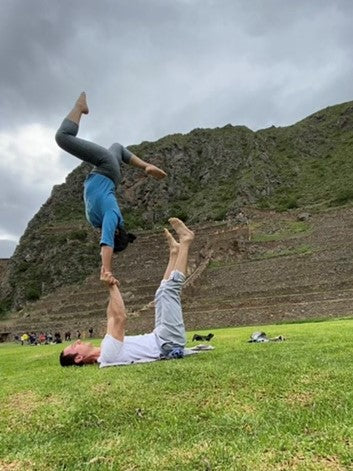 When in a park, we acro! Incan terraces of the Sacred Valley in Peru in the background.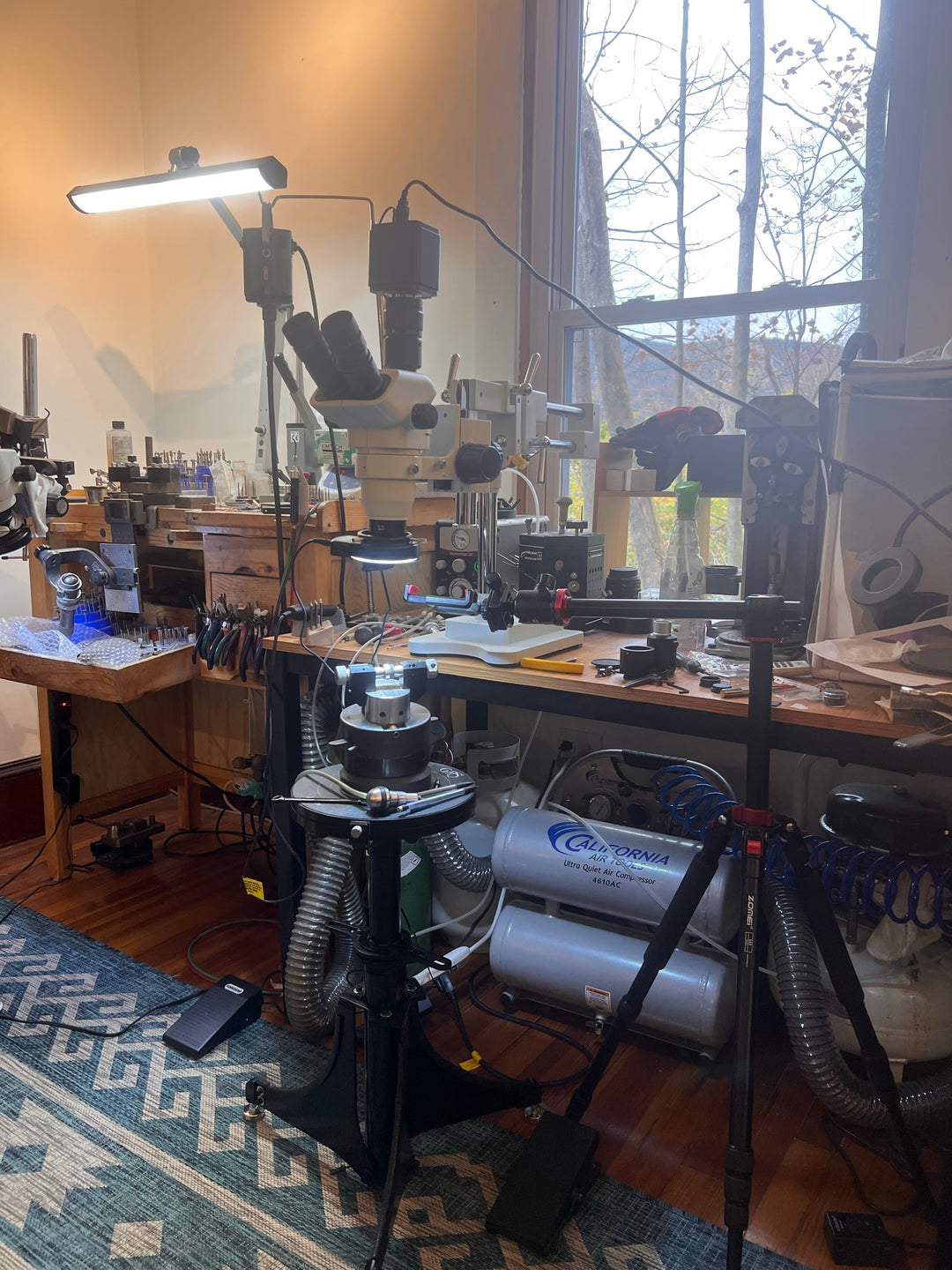 My engraving station in my office, although frequently messy, it is a sign I'm busy making things.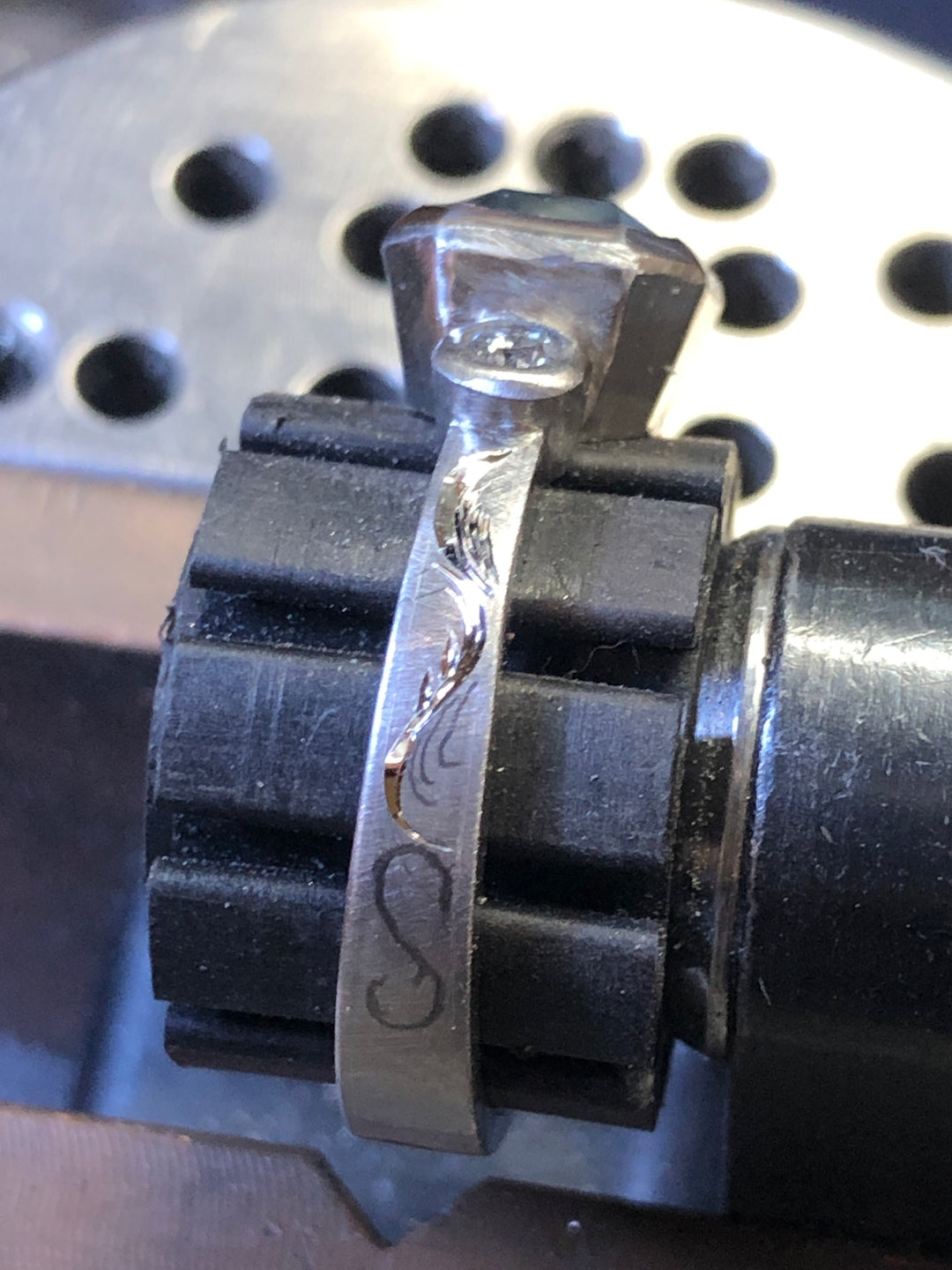 Bright Cut engraving on platinum in progress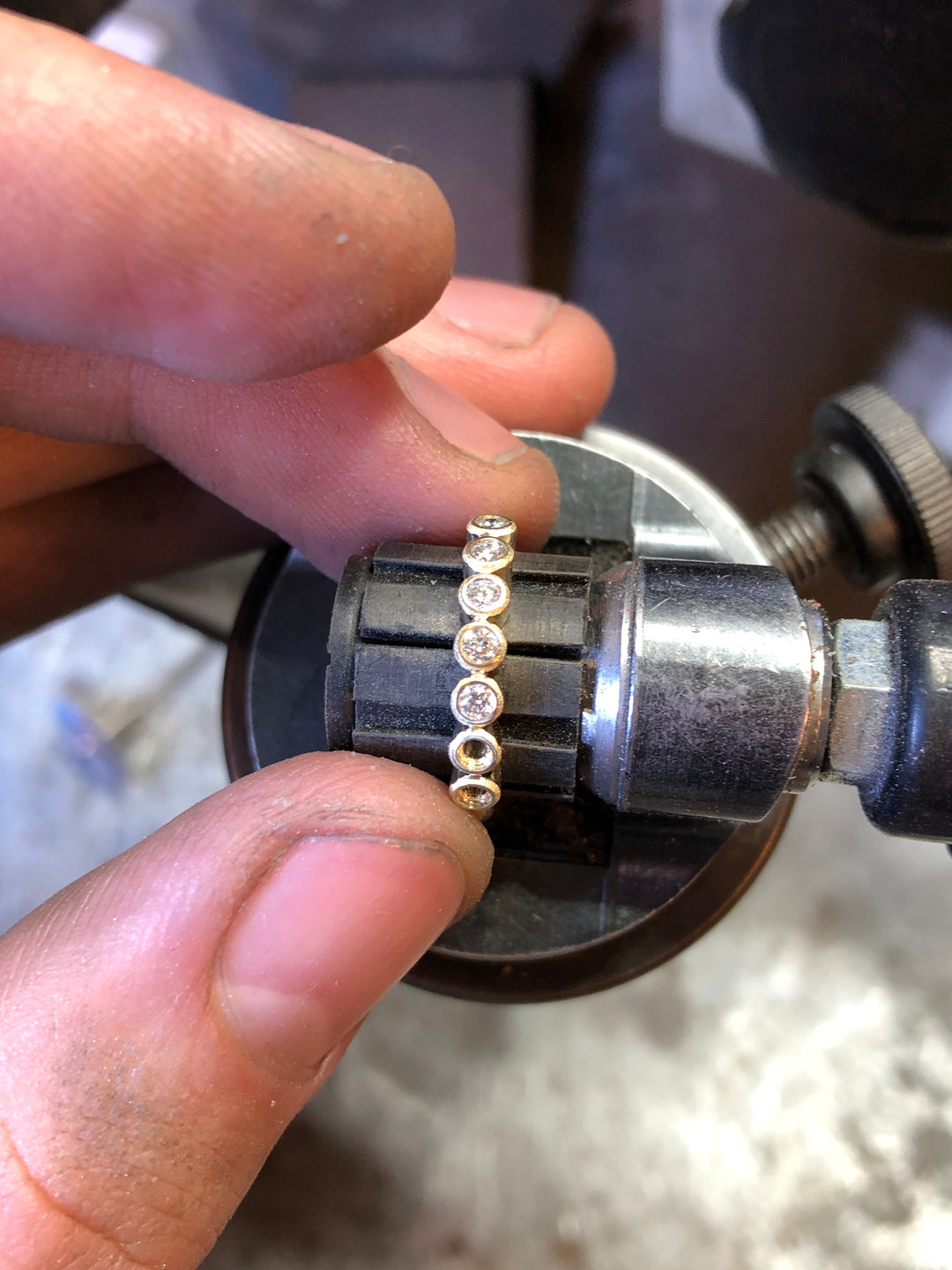 Diamonds getting set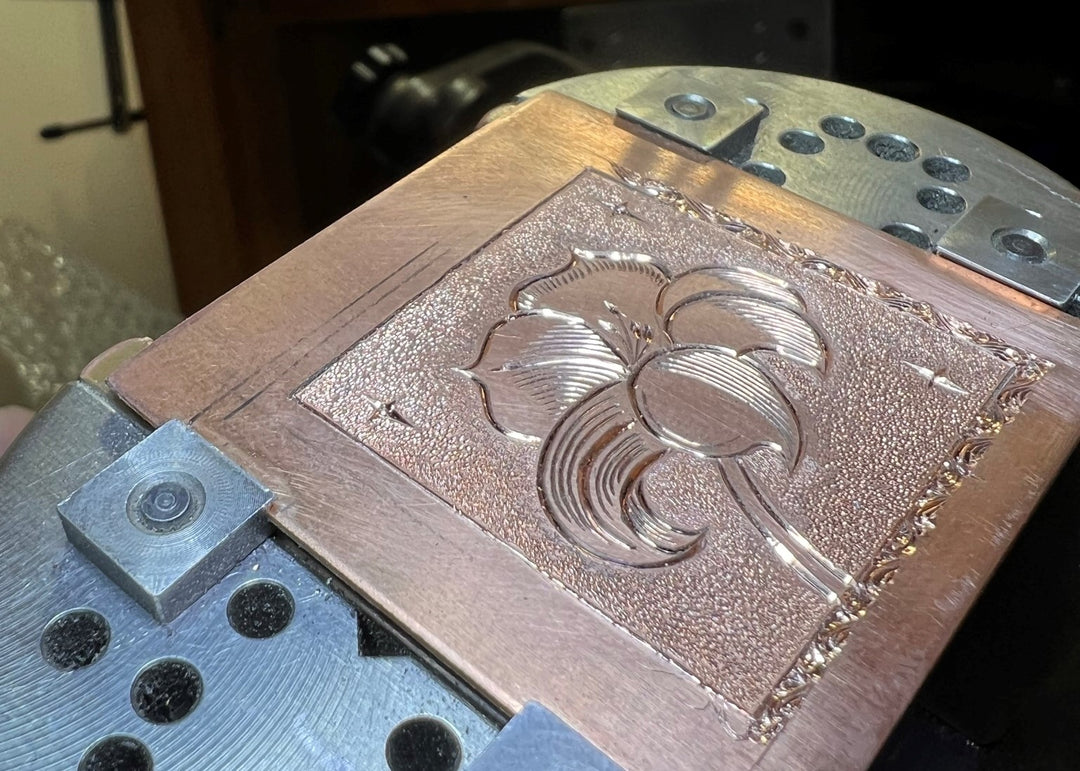 A copper hand engraving practice plate.
Acro at the park with Luzita!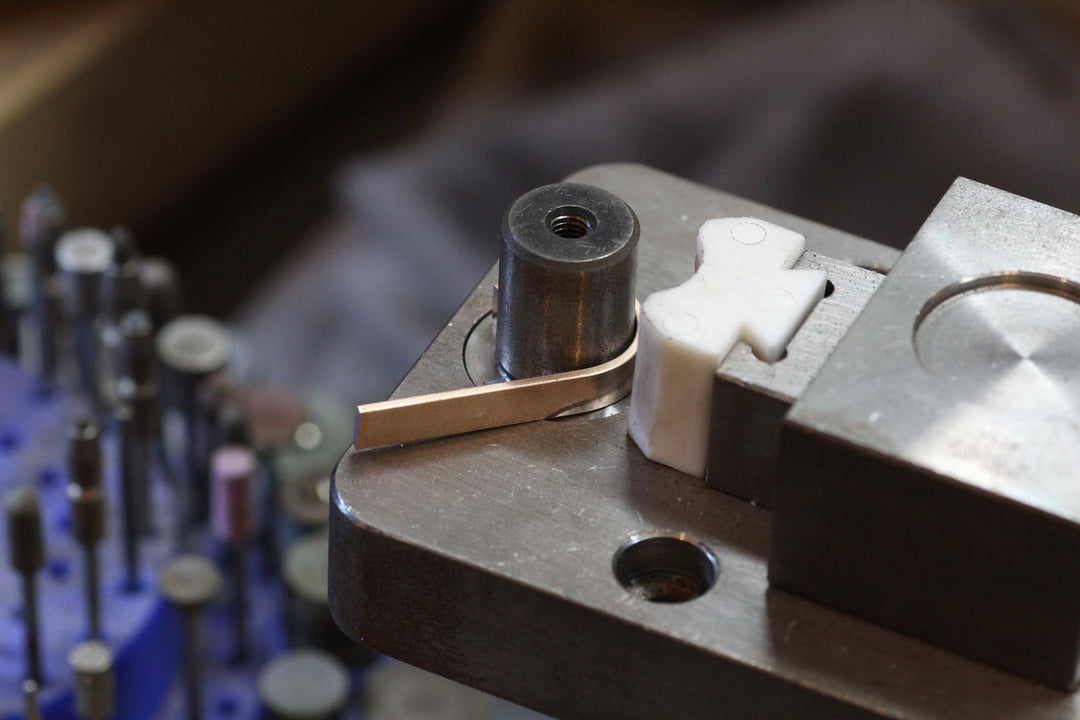 Bending rose gold fabrication stock for a wedding band.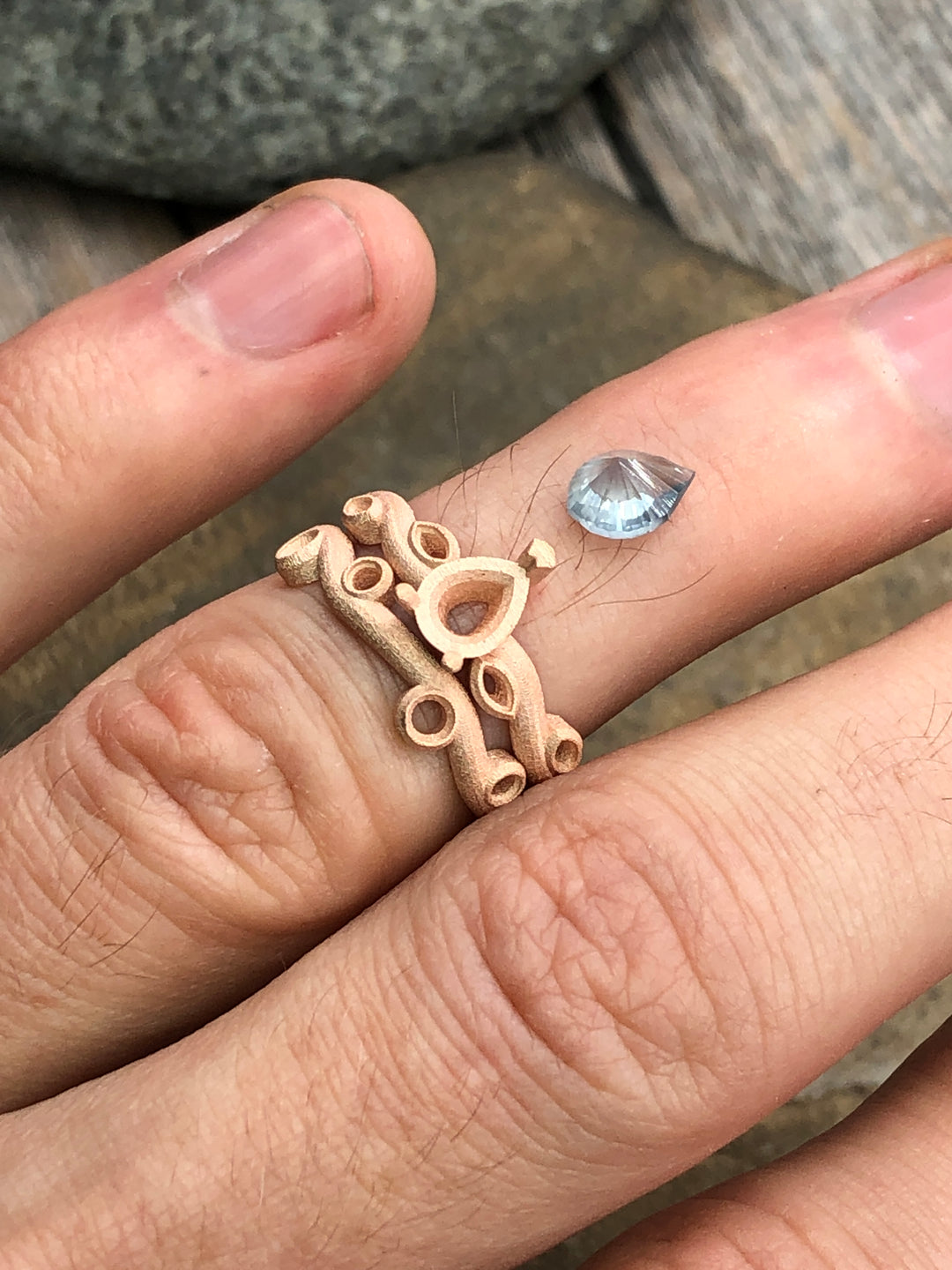 Montana Sapphire Willow Ring Ready to be Finished & Set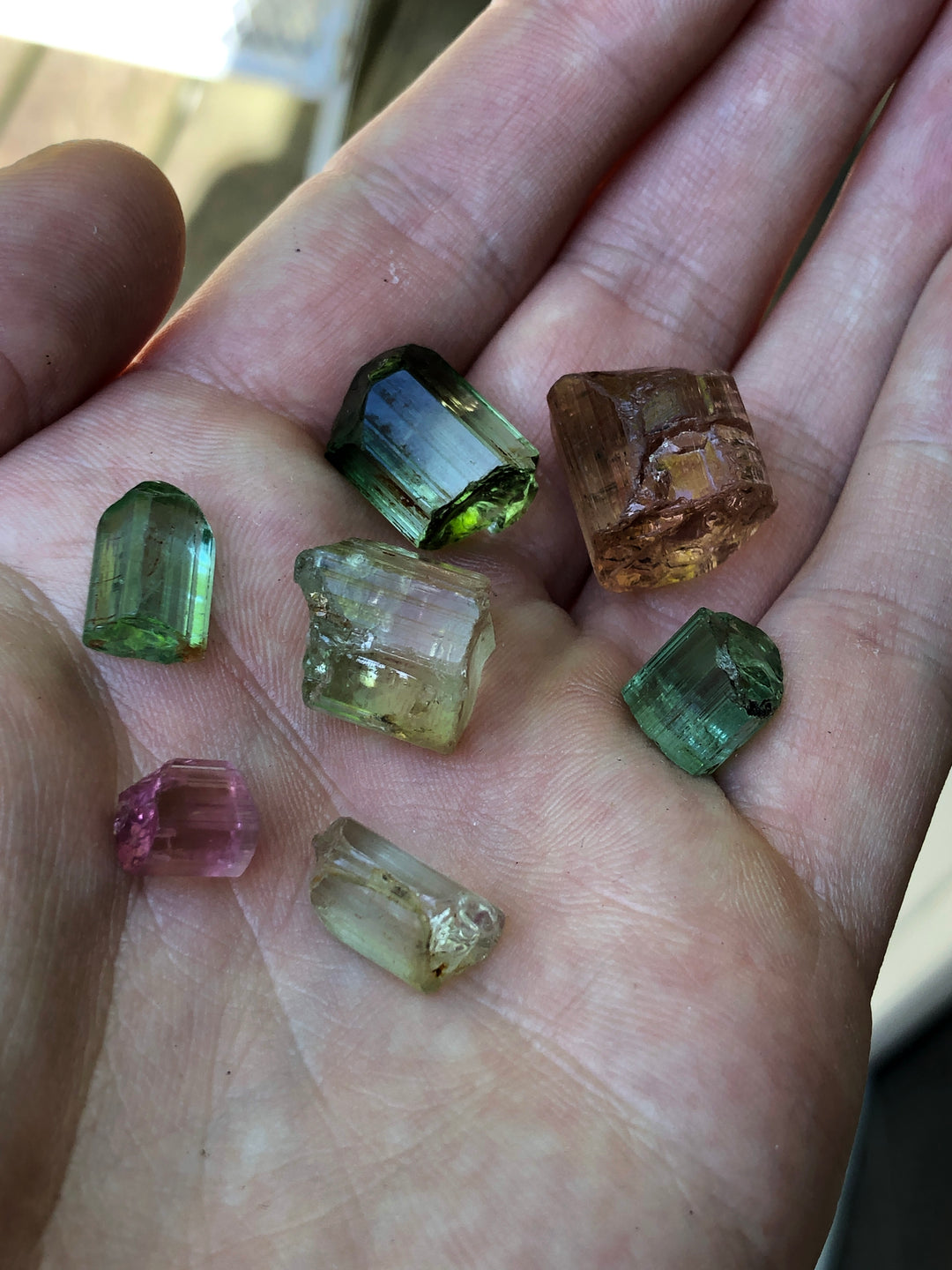 Tourmalines that I literally want to bite into. Actual Rock Candy!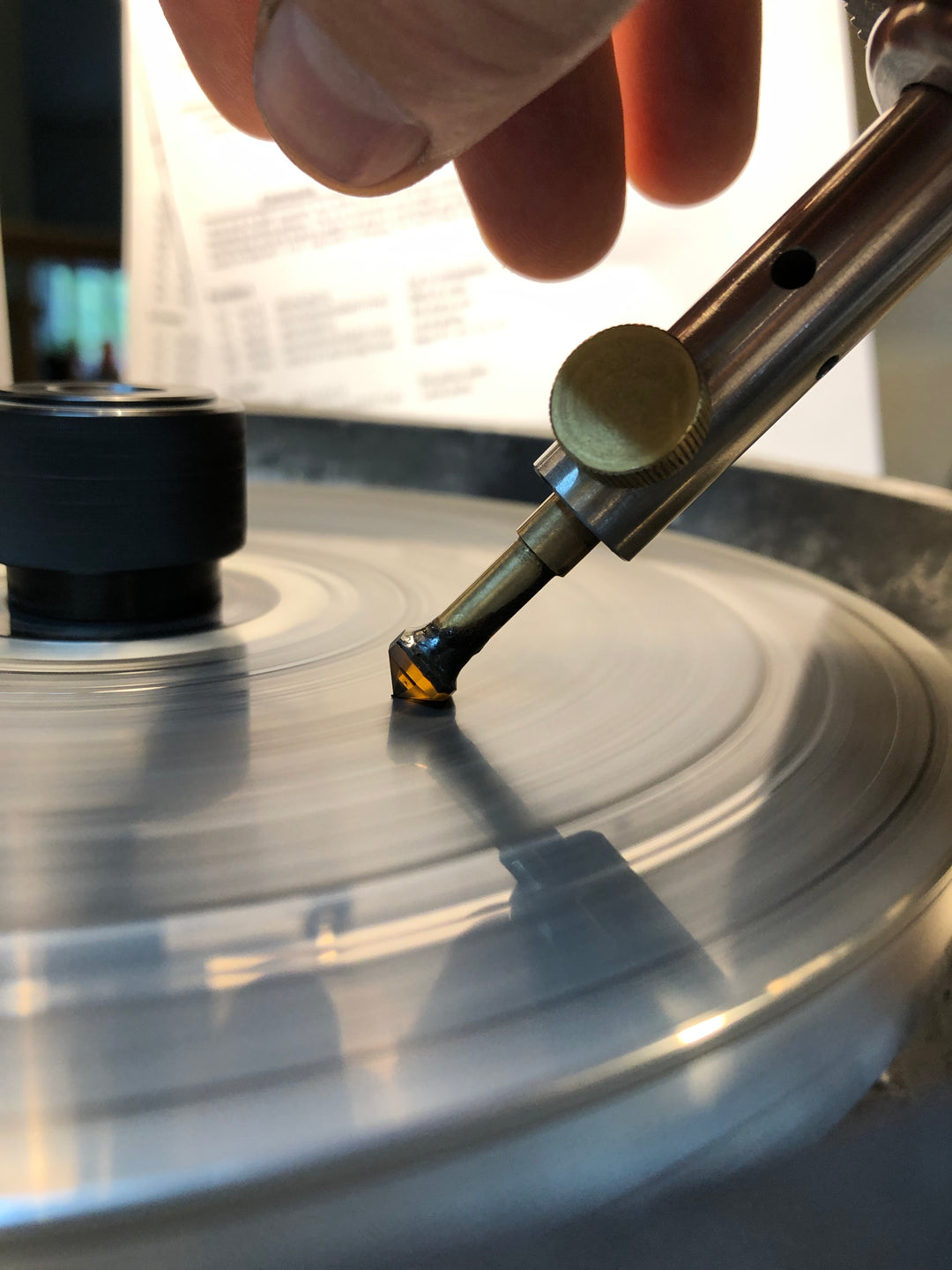 Rhythmic grind on this citrine
Custom orders & gems on their way out!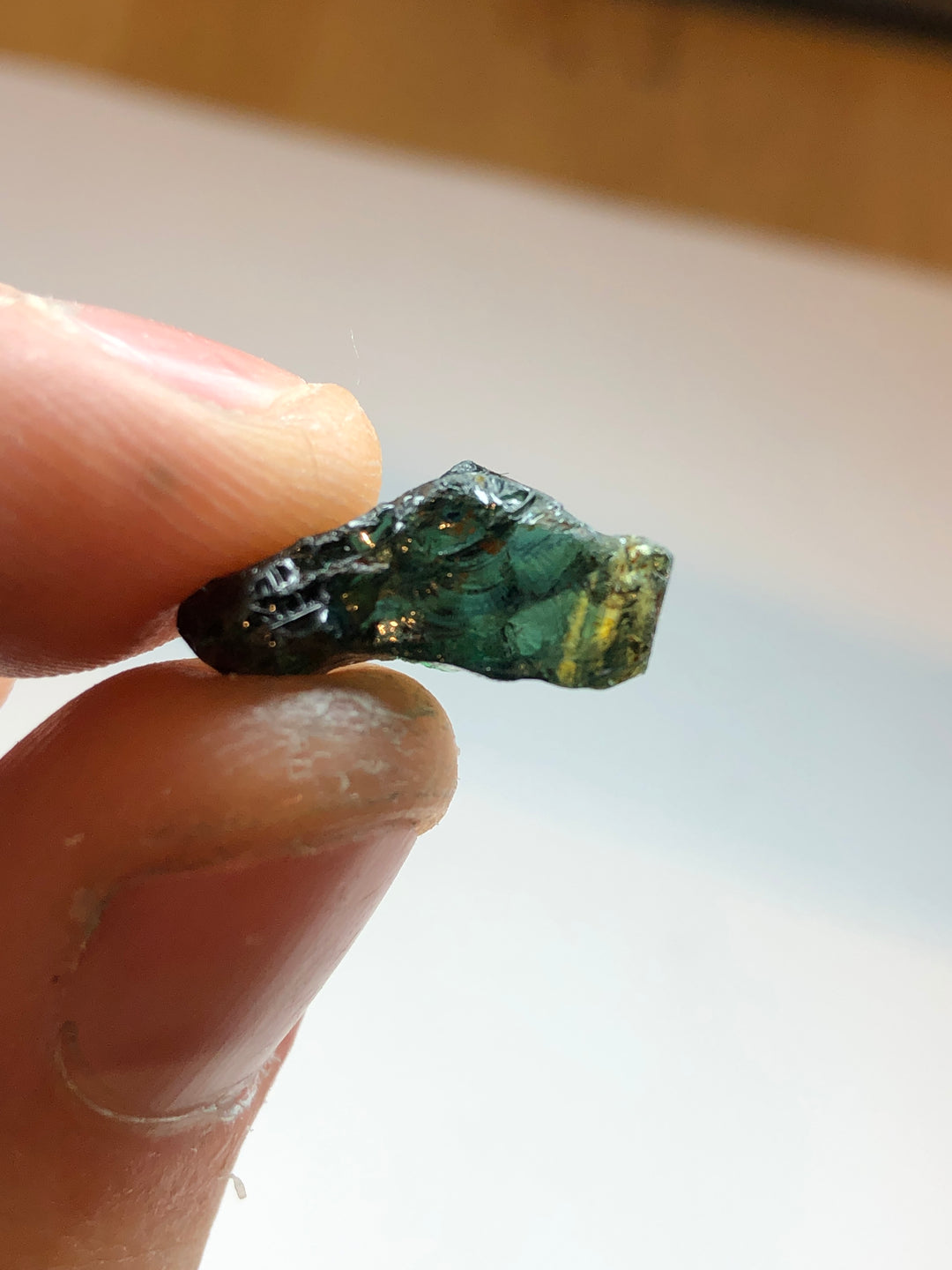 Unusual rough sapphire I'll be cutting at some point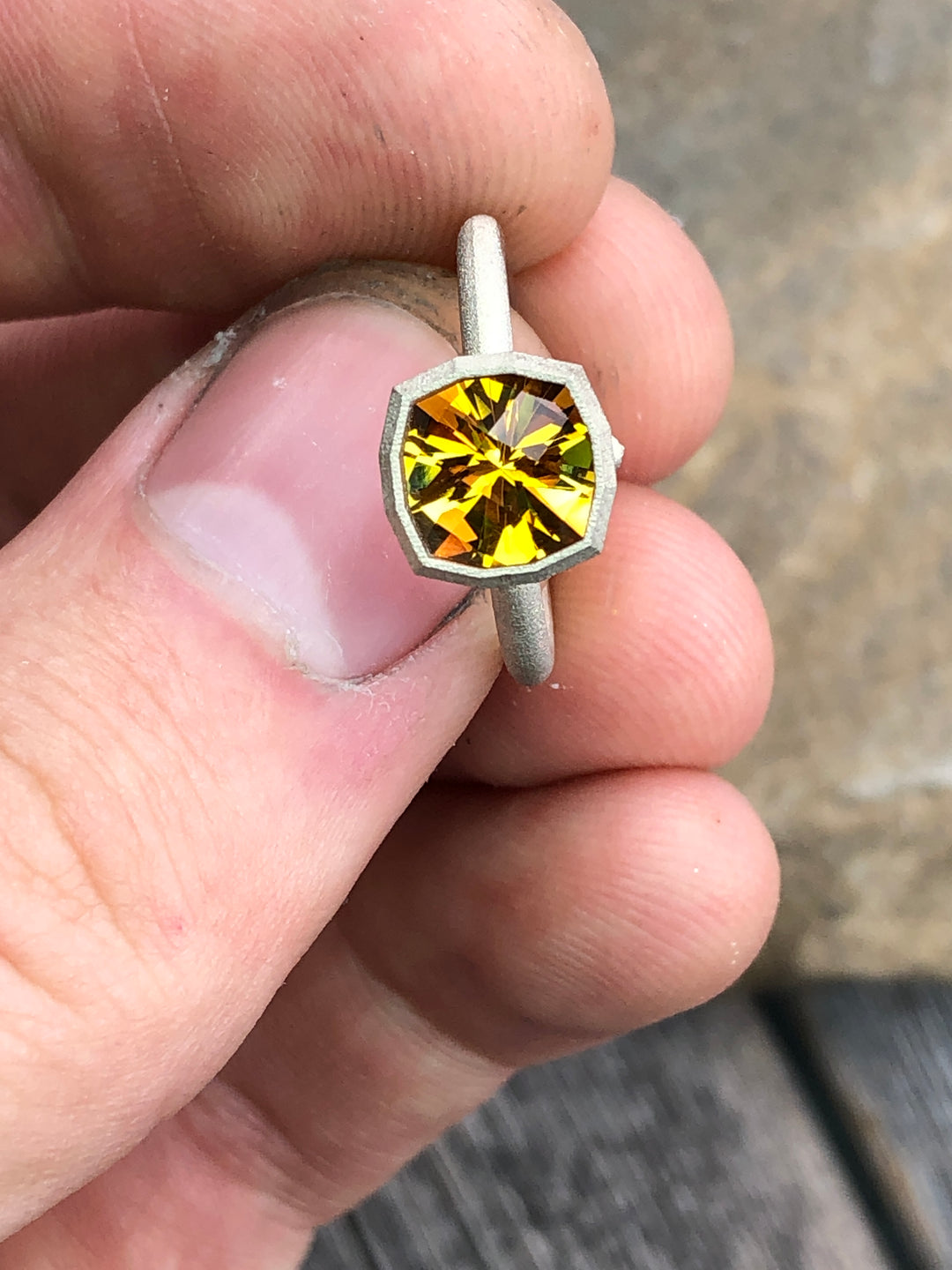 Citrine I faceted and made a setting for. Just need to finish and set!